Auschwitz right among us – Here in Sweden
Auschwitz right among us – right here in Sweden!
I am sure that no one that knows about the horrific terror and torture the apathetic refugee children are exposed to in Sweden objects to the heading of this article.
The children you see on these pictures are in better shape than many others that today are victims of dissociative anxiety, severely malnourished, suffering from hysterical paralysis so they cant be woken up even though the family has been granted asylum.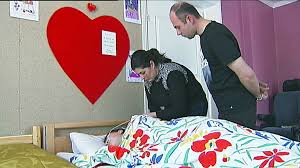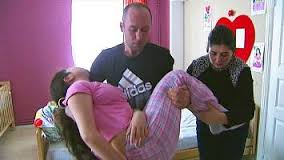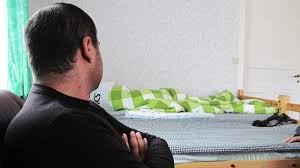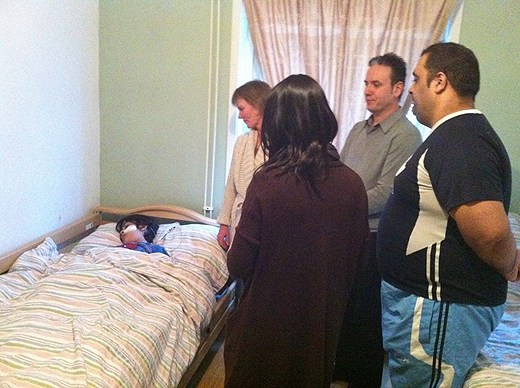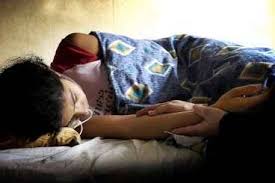 Adult traffickers or caretakers/parents tell Swedish authorities that the refugee children are ill and mutistic. Swedish Health Care have for years had guidelines from National Board for Health and Welfare that not question what the adult traffickers tell about these silent immobile children that according to traffickers refuse eating because that is regarded as inhumane and xenophobic.
The traffickers insist on gastric tubes be inserted to the child so they themselves can feed the child in their asylum homes. A friend of mine, an experienced anasthesiologist, told me he refused to sedate a child that was fighting against the tube insertion. The child does not know the Swedish language. Some children have according to off the record information been starved to death. Doctors and health staff that object are reported to the authorities or beaten up by the childs relatives for being a bad doctor or nurse. If this cant be compared to Auschwitz and Dr Mengele I must be insane.
Behind locked doors the traffickers then starve the child that is totally helpless, is told, threatened and commanded not to speak to any visiting health teams and according to new information in Magazine Filter beaten to silence if they object. One young man called Nermin had the courage to, in anonymity, tell Filters journalists that his father forced him to a wheelchair and to be tubefed for three and a half year. Nermin stopped growing at that time, he is short and he believes it is because of the starvation he was exposed to. If Nermin objected his father strongly hit him in the neck so no one could se any bruises or swollen tissue when he was lying in bed. If he was starved enough his family would get asylum as Swedish law tells that a very ill child will be granted asylum together with its family.
I swear on my doctors honour that all this is absolutely true, please remove my registration number 6026756 at General Medical Council in Great Britain if anything I tell here is untrue.
Dr Thomas Jackson   email:  thomas.a.jackson@hotmail.com  mobile 0047-98189351 Norway