BBC comments the situation of emerging chaos in Sweden
https://www.bbc.com/news/world-europe-50339977
Sweden's 100 explosions this year: What's going on?
By Maddy Savage Stockholm
12 November 2019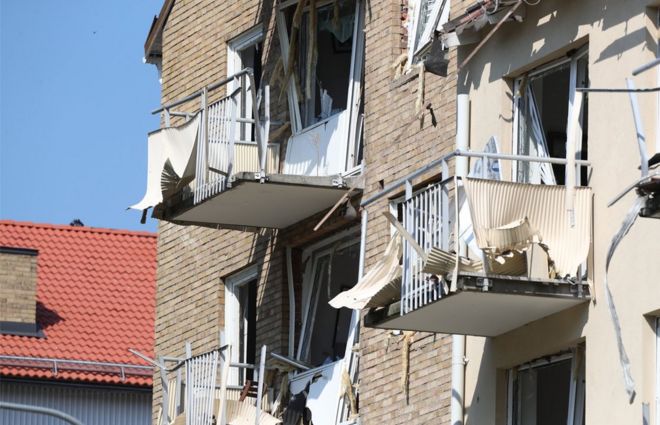 Image above: Twenty-five people were hurt in this June attack in the central town of Linkoping
When three explosions took place in one night across different parts of Stockholm last month, it came as a shock to residents. There had been blasts in other city suburbs, but never on their doorstep. Swedish police are dealing with unprecedented levels of attacks, targeting city centre locations too. The bomb squad was called to deal with 97 explosions in the first nine months of this year."I grew up here and you feel like that environment gets violated," says Joel, 22.
The front door of his apartment block in the central Stockholm neighbourhood of Sodermalm was blown out and windows were shattered along the street.
Comment:  Sweden has since the revolution year 1968 been run by leftish journalists.
Decent Swedish people that have had other views than the media owners and journalists have been labelled right wing extremists and thereby all debate is quenched.  Therefore Sweden today is an emerging muticultural chaos. Today we see the consequences of an impotent debate.
One wonders how come Swedens Welfare system has endured this long?
Well, probably because of its Lutheran heritage that today is slowly but surely replaced by other doctrines.
Doctrines that will be considered as the fundaments of a new Islamic State. Believe me, this process is already discussed on hundreds of alternative websites and not only by me.  E.g. the very respected website https://ledarsidorna.se/
If you have any doubts about the coming chaos please reflect on how something like this can take place in any civilized country. It continues year after year, probably the worlds biggest copycat epidemic and no one dares to object: http://jajj.se/children-victims-of-malingering-by-proxy/
Please pay attention to the fact that this comment to the BBC article is a worst outcome scenario. We hope this won´t happen. But unless there is a total paradigm shift in public debate its difficult to hold any other view. The bombs in Sweden AND the paralyzed Swedish government is a symtom of a dramatic cultural change that is not seen on the TV screens. Sweden already has the highest European percentage of muslims among its population of whom a majority of these muslims fear what is going on.