Abstract – se link Only in Sweden? But why? – BioEdge
Starting up Journalism.
See information below under "What will Dr Jackson do now?" paragraph C. End of  efforts to make the medical child abuse called MAL-BP known in Sweden
26th of September Dr. Jackson regarded his intentions with www.jajj.se and his other websites that are now closed, partly achieved.   www.jajj.se will though stay alive and updated when time allows and the necessity and impulse to contradict Swedish journalists  for the sake of justice, common sense and truth is at hand.  
There was previously another interview by the wellknown Swedish journalist Ingrid Carlqvist and her colleague Conrad April 2017. This was with Dr Jackson together with professor Marc Feldman an acknowledged expert on the very intriguing and difficult subject of situations when pediatricians due to false information from guardians are lured into maltreating or bring severe medical negligence to the child. Unfortunately this video disappeared from internet when Ingrid and Conrad ended their website.
Breaking News
Thursday 17 of November 2016: Swedish State Radio today continues to promote child abuse in their broadcast today. They report that this epidemic continues year after year. Now around 150 (64 + 97) children were year 2015 tube fed and unconscious waiting for asylum – in Sweden – nowhere else does this exist.
http://www.metro.se/artikel/apatiska-barn-nu-inte-en-gissning-xr
 http://www.svt.se/nyheter/inrikes/58-apatiska-barn-under-2015
Now its time to nominate Swedish Public Service for the Nobel Peace Prize (irony!!!)for their distinguished effort to keep the annual figures for this copycat child abuse under 1000 as it used to be in the early days of the epidemic.
And fall of 2016 there is an increase of unconscious refugee children waiting for asylum   http://www.svt.se/nyheter/lokalt/sormland/varden-befarar-okning-av-apatiska-barn
This young girl has not eaten since seven months, and she has been beyond human contact for seven months, she uses diapers and is fed through a tube. http://www.svt.se/nyheter/lokalt/sormland/fyra-barn-med-uppgivenhetssyndrom-i-sormland
The journalist tells the girls apathy is life-threatening.  Use google translate and read yourselves.
Every Swedish health worker that raises concern that the parents might be behind this (which OF COURSE THEY ARE THEY ARE INSTRUCTED BY TRAFFICKERS that if their child just lies on a bed mutistic and tube fed for some period they get asylum with their family) cruel theater where many children are traumatised for life risks being heavily rebuked and lose his/her work.
For a period of ten years, September 2006 until this day September 2016, Dr. Jackson has consistently in debates, articles, TV-interviews, Radioprograms, provocative political actions and in lectures strived for enlightening Swedish colleagues, Swedish journalists, Swedish public authorities and Swedes in general that there do exist a cruel situation in health care where adults use children for their own, not the childrens, personal gains. His only reward for his efforts is that he has been called xenophobic and worse by Swedish journalists.
This iatrogenic child abuse where adults lure pediatricians to together with the adults make the children ill is called MAL-BP. A good review article you find here:
http://onlinelibrary.wiley.com/doi/10.1111/1556-4029.12977/abstract
The debate has been extremely tough as Swedish pediatricians concistently have denied any wrongdoing and politicized the issue but today we can with satisfaction tell that the knowledge of the existence of MAL-BP is increasing.   This means Dr. Jackson can end the websites that have been necessary to, sometimes with a provocative atttitude to be seen and heard, bring the message out to the public that this terrible maltreatment and abuse of children do exist. And that MAL-BP is scientifically and internationally thoroughly discussed even if it was unknown to Swedish doctors and journalists until the big debate related to so called apathetic refugee children started year 2006 when Dr. Jackson raised concern and was the first to draw attention to MAL-BP in spite of denial among journalists and pediatricians.
What will Dr. Jackson do now?
A.   He is to some extent leaving Swedish political debate and the issue of MAL-BP and instead focusing on building up private excellent evidence based health care organisations in Sweden, Norway and UK. The moral integrity, the political courage, the strong empathy and diagnostic competence Dr. Jackson showed during the Swedish debate related to the MAL-BP epidemic in Sweden 2006-2016 will be of great brand name significance and guarantee that health care under the leadership, managemental and ethical guidelines of Dr. Jackson will be of highest evidence based clinical quality and with deep care and help for suffering people. And not just empty words spoken among trust leaders, panel interviews or CV:s.    All loyalty with patients – collegiality with colleagues is Dr. Jacksons slogan.
B.   He begins legal work trying to bring the responsible, mainly journalists and some influential pediatricians before the court. You can follow this struggle here on this website in the diary Dr. Jackson updates twice a week: http://jajj.se/daglig-dagbok-apatiska-barnprocessen-fran-2015-11-23/
C.   Dr. Jackson has realised that without high quality journalism and adequate and relevant reporting to the public it is very very difficult to improve public health care.  Therefore he will as a main activity start up a media company including a publishing company producing books, a doctors journal and a weekly newspaper.
This is also why Jajj.ses normal activity i.e. to criticise Swedish journalism  will reduce the number of issues we bring to the publics attention. We might even drop this totally until the court issues is completed at the courts where the proceedings will be hold.
All this will take its time but it surely is worth trying.
Above you find a you-tube interview Nya Tider did with Dr. Jackson from 2014 about the MAL-BP abuse of refugee children in Sweden.
Below you find pictures of just a very few of the estimated 2000 assaulted children in Sweden. Namely,  one case of MAL-BP developed because of copycat mechanisms into an epidemic with thousends of asylum children as victims. 80%  were tube fed for months and years waiting for asylum.
Adults fooled health care workers, child psychologists, child psychiatrists and most of all journalists that their children were ill. The adult asylum seekers and their advocates asked the journalists to visit them and then the show started. The journalists were not allowed to come close because the immobile mutistic child was "so ill". The journalists photographed the child and listened to the heartbreaking stories (health staff have under witness protection told that stories clearly were made up but if they opposed openly they were immediately fired).   And under the journalists whip everyone that tried to raise concern was branded xenophobic, incompetent and even nazi if they did not listen to or agreed with adult asylumseekers lies about children that sometimes not even were their own but bought at human markets in the far east.   We encourage foreign documentary programmes to investigate this scandal that probably is of not only historical importance but also of hugh medical importance as it shows how unskilled doctors and journalists together can create hysteria and induce illness in otherwise healthy children. All this takes place in a modern democratic country with devastating consequences for thousends of children.   And it still occurs this year 2016. But today media and Swedish journalists are dead silent – probably because thanks to Dr Jacksons websites they got aware of their mistakes. To escape embarassment they now prefer silence although they know that if they publicized information about MAL-BP this could help many children that in this very minute are in traumatising MAL-BP situations.   No surprise.  This is typical of Swedish journalism: cowardness and egoism in every procent of their body and soul. With superinflated egos they strive just for self-indulgence.
This  humanitarian catastrophe took place because Swedish Pediatricians Association strongly denied the existence of MAL-BP.   Nya Tider was during September 2016 Swedens most debated newspaper. A debate caused by Nya Tiders pioneer work to broaden up the very narrow debate climate in Sweden. Unfortunately the interview is in Swedish but we are working on an English translation hopefully completed within 1-2 months.
Pictures below of just some of the over thousend of children under severe MAL-BP torture in Sweden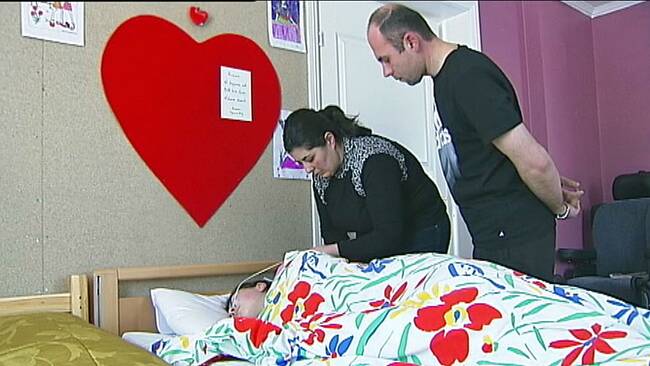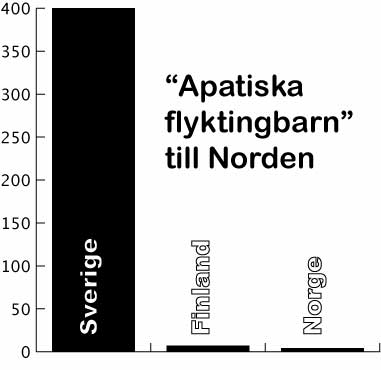 plus over thousend and more children like these whose pictures are not shown.
http://youtu.be/iKWCfNGxGBU